Valve Thermal Jacket Insulation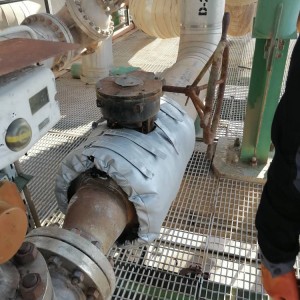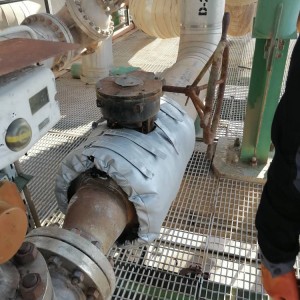 Product Detail Valve Thermal Jacket Insulation
According to the need for periodic visits and service and maintenance of valves and flanges, as well as to prevent damage to the insulation system in inspection and repair, the design of valves and flanges is done in such a way that it is possible to remove the insulation cover and remove quickly and easily. Accept, so you can use jacket insulation that can be opened and closed.
Heat loss due to uninsulated joints such as valves and flanges is significant even at low temperatures. An uninsulated valve located outdoors dissipates heat approximately 36 meters from an uninsulated pipe at 100 ° C. The presence of uninsulated valves and flanges can reduce the temperature of fluids and chemicals, and if the process temperature reaches a critical temperature, it can cause the material to start crystallizing. Therefore, the valves and flanges should be insulated as much as possible, which can prevent up to 70% of energy loss and is resistant to steam, hot water and hot oil.
Advantages
Use of modern European technology in the production of products
Do not use asbestos
Supply of all raw materials from Europe and no use of Chinese raw materials
Resistant to 800 ° C heat
Reduction in cost and energy consumption
Types of valves and fittings supported by these products.
STEAM TRAP
STRAINER – VALVE
BALL - BUTTERFLY VALVE
BALANCE VALVE
PNEUMATIC VALVE
PRESSURE REDUCING
PISTON - GLOBE VALVE
SEPARATOR
SAFETY VALVE